Expired
May 17, 2021 7:00 AM
Already unlocked? for access
Protected Content
This content can only be viewed in authorized regions:

Canada

.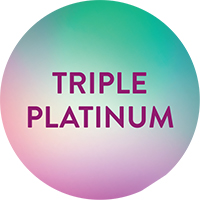 The legendary 13-part series, commissioned by Arte and the Onassis Foundation (which kept Marker's work unavailable for 20 years), alights again at DOXA in its first three episodes: SYMPOSIUM or Accepted Ideas, OLYMPISM or Imaginary Greece, DEMOCRACY or The City of Dreams. Interviews were filmed in Tbilisi, Athens, Paris, Berkeley and Tokyo. The cast of characters is equally as expansive, with composers, filmmakers, philosophers and friends in the mix. But what is most startling are the ideas examined. Whether it is the Nazi appropriation of Ancient Greek gods and ideology, or George Steiner stating that "the Greek civilization enhanced the whole human race" but describing Socrates as "a royal pain in the ass." Passions run high as the assembled minds debate and drink, talking about the foundational concepts of Western culture. Every interview is attended, perhaps witnessed, by the enigmatic gaze of a different owl—Minerva's bird that looms large in the background. What is most curious, as with a great deal of Marker's work, is the timeliness of his ideas and their respective focus. -DW
Year

1989

Runtime

80 minutes

Country

France
Protected Content
This content can only be viewed in authorized regions:

Canada

.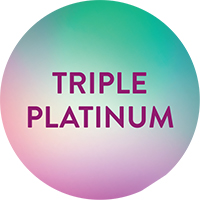 The legendary 13-part series, commissioned by Arte and the Onassis Foundation (which kept Marker's work unavailable for 20 years), alights again at DOXA in its first three episodes: SYMPOSIUM or Accepted Ideas, OLYMPISM or Imaginary Greece, DEMOCRACY or The City of Dreams. Interviews were filmed in Tbilisi, Athens, Paris, Berkeley and Tokyo. The cast of characters is equally as expansive, with composers, filmmakers, philosophers and friends in the mix. But what is most startling are the ideas examined. Whether it is the Nazi appropriation of Ancient Greek gods and ideology, or George Steiner stating that "the Greek civilization enhanced the whole human race" but describing Socrates as "a royal pain in the ass." Passions run high as the assembled minds debate and drink, talking about the foundational concepts of Western culture. Every interview is attended, perhaps witnessed, by the enigmatic gaze of a different owl—Minerva's bird that looms large in the background. What is most curious, as with a great deal of Marker's work, is the timeliness of his ideas and their respective focus. -DW
Year

1989

Runtime

80 minutes

Country

France