Expired
May 16, 2022 7:00 AM
Already unlocked? for access
Protected Content
This content can only be viewed in authorized regions:

Canada

.
"These days will pass. Moria will end." These words of solace are spoken in the Greek island village of Moria, which is home to the largest refugee camp in Europe. Seeking political asylum, Nasim and her family live in a single tent as they await the results of a crucial interview that will determine their refugee status. But as days stretch into months, so too does Nasim's need for a self-determined life in the camp. Hoping to divorce her husband, and struggling to keep her sons close, Nasim's own desires for autonomy and agency reach a breaking point when, in September 2020, the camp burns down completely. Filmed with unique access over six months during the pandemic, Nasim is a layered and intimate portrait of refugee life in Moria through the eyes of Nasim and those around her. Unfolding organically over time, the film is a quiet reflection on the (in)accessibility of movement and the lack of dignified living conditions for refugees, as well as a look at the complexities inherent in the refugee crisis at large. -DB
Audience Partner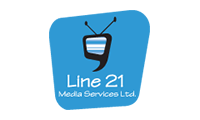 Year

2021

Runtime

120 minutes

Language

Dari, Greek, French

Country

Germany

Premiere

BC Premiere
Director

Ole Jacobs, Arne Büttner
Protected Content
This content can only be viewed in authorized regions:

Canada

.
"These days will pass. Moria will end." These words of solace are spoken in the Greek island village of Moria, which is home to the largest refugee camp in Europe. Seeking political asylum, Nasim and her family live in a single tent as they await the results of a crucial interview that will determine their refugee status. But as days stretch into months, so too does Nasim's need for a self-determined life in the camp. Hoping to divorce her husband, and struggling to keep her sons close, Nasim's own desires for autonomy and agency reach a breaking point when, in September 2020, the camp burns down completely. Filmed with unique access over six months during the pandemic, Nasim is a layered and intimate portrait of refugee life in Moria through the eyes of Nasim and those around her. Unfolding organically over time, the film is a quiet reflection on the (in)accessibility of movement and the lack of dignified living conditions for refugees, as well as a look at the complexities inherent in the refugee crisis at large. -DB
Audience Partner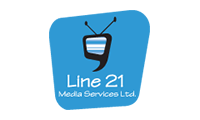 Year

2021

Runtime

120 minutes

Language

Dari, Greek, French

Country

Germany

Premiere

BC Premiere
Director

Ole Jacobs, Arne Büttner