Expired
March 14, 2021 7:00 AM
Already unlocked? for access
Protected Content
This content can only be viewed in authorized regions:

North America

.
Fandango at the Wall follows Afro Latin Jazz Orchestra founder/conductor Arturo O'Farrill to Veracruz, Mexico, where he meets and jams with the masters of son jarocho. Son jarocho is 300-year-old folk music rooted in the land that combines African, Indigenous and Spanish traditions. After Arturo's inspiring journey, he and his orchestra join the masters of son jarocho at the border between the United States and Mexico for a son jarocho music and dance festival called Fandango Fronterizo (founded by Jorge Francisco Castillo). The festival takes place simultaneously on both sides of the United States/Mexican border transforming this object that divides to one that unites. Fandango at the Wall reveals a Mexico seldom depicted, and delves into the current mass human migrations spurred by violence, poverty, and corruption. [Available in North America]
Uniendo a Estados Unidos y México a través de la música, este documental sigue a los músicos ganadores del Grammy Arturo O'Farrill y Kabir Sehgal, mientras se preparan para grabar un disco en vivo en la frontera. Este proyecto está inspirado por el Festival Anual de Fandango Fronterizo que une a las personas de ambos lados de la frontera de Tijuana-San Diego. Este festival presenta el son jarocho, una tradición musical de 300 años de antigüedad del estado de Veracruz, México, donde se originó esta música que mezcla tradiciones indígenas, españolas y africanas. [Sólo en America del Norte]
Co-Presented by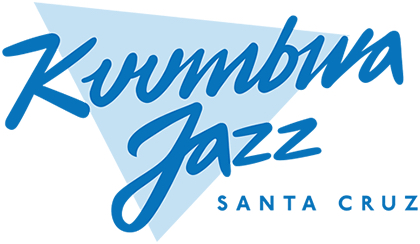 Year

2019

Runtime

92 minutes

Language

English

Country

Mexico, United States

Rating

Ages 13+

Note

English & Spanish with English subtitles
Director

Varda Bar-Kar

Producer

Kabir Sehgal

Executive Producer

Quincy Jones, Andrew Young, Carlos Santana

Co-Producer

Doug Davis

Cast

Arturo O'Farrill, Jorge Francisco Castillo, Patricio Hidalgo, Fernando Guadarrama, Ramón Gutiérrez, Wendy Cao Romero, Tacho Utrera, Andrés Vega, Martha Vega, Yaratczé Hidalgo Sandoval
Protected Content
This content can only be viewed in authorized regions:

North America

.
Fandango at the Wall follows Afro Latin Jazz Orchestra founder/conductor Arturo O'Farrill to Veracruz, Mexico, where he meets and jams with the masters of son jarocho. Son jarocho is 300-year-old folk music rooted in the land that combines African, Indigenous and Spanish traditions. After Arturo's inspiring journey, he and his orchestra join the masters of son jarocho at the border between the United States and Mexico for a son jarocho music and dance festival called Fandango Fronterizo (founded by Jorge Francisco Castillo). The festival takes place simultaneously on both sides of the United States/Mexican border transforming this object that divides to one that unites. Fandango at the Wall reveals a Mexico seldom depicted, and delves into the current mass human migrations spurred by violence, poverty, and corruption. [Available in North America]
Uniendo a Estados Unidos y México a través de la música, este documental sigue a los músicos ganadores del Grammy Arturo O'Farrill y Kabir Sehgal, mientras se preparan para grabar un disco en vivo en la frontera. Este proyecto está inspirado por el Festival Anual de Fandango Fronterizo que une a las personas de ambos lados de la frontera de Tijuana-San Diego. Este festival presenta el son jarocho, una tradición musical de 300 años de antigüedad del estado de Veracruz, México, donde se originó esta música que mezcla tradiciones indígenas, españolas y africanas. [Sólo en America del Norte]
Co-Presented by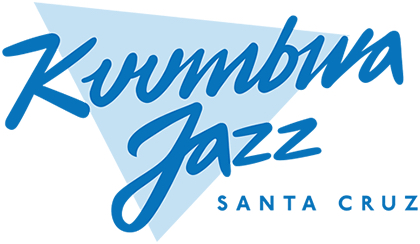 Year

2019

Runtime

92 minutes

Language

English

Country

Mexico, United States

Rating

Ages 13+

Note

English & Spanish with English subtitles
Director

Varda Bar-Kar

Producer

Kabir Sehgal

Executive Producer

Quincy Jones, Andrew Young, Carlos Santana

Co-Producer

Doug Davis

Cast

Arturo O'Farrill, Jorge Francisco Castillo, Patricio Hidalgo, Fernando Guadarrama, Ramón Gutiérrez, Wendy Cao Romero, Tacho Utrera, Andrés Vega, Martha Vega, Yaratczé Hidalgo Sandoval